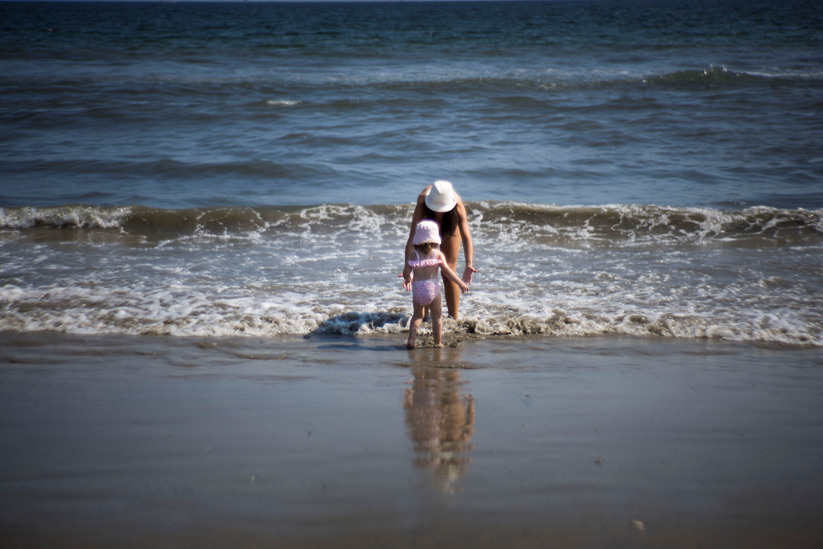 White hats, dancing in the waves.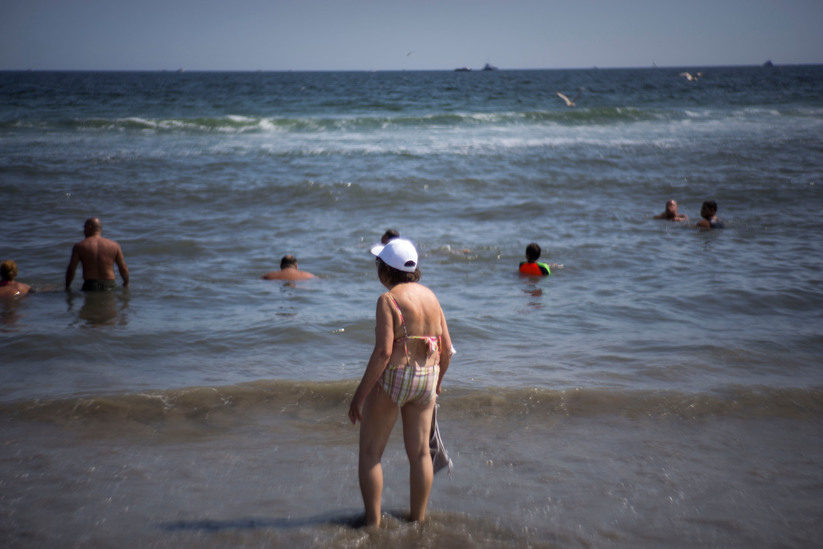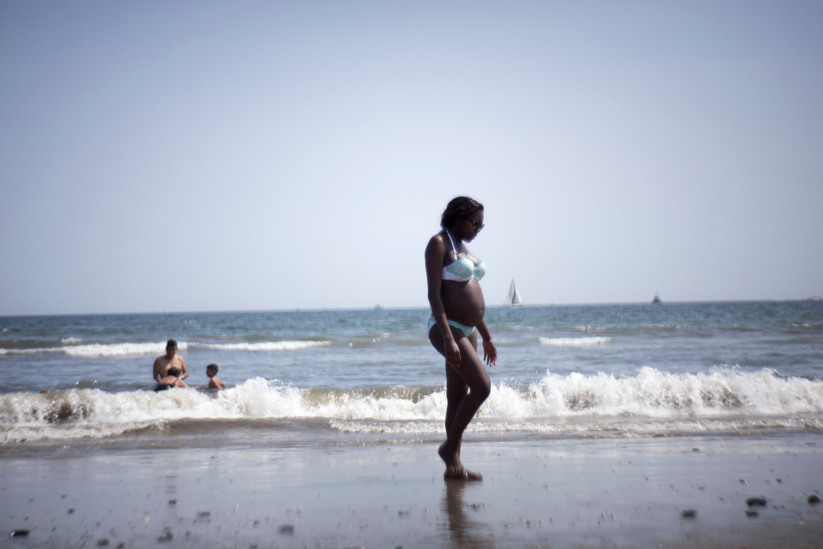 Pregnant women walking on the beach.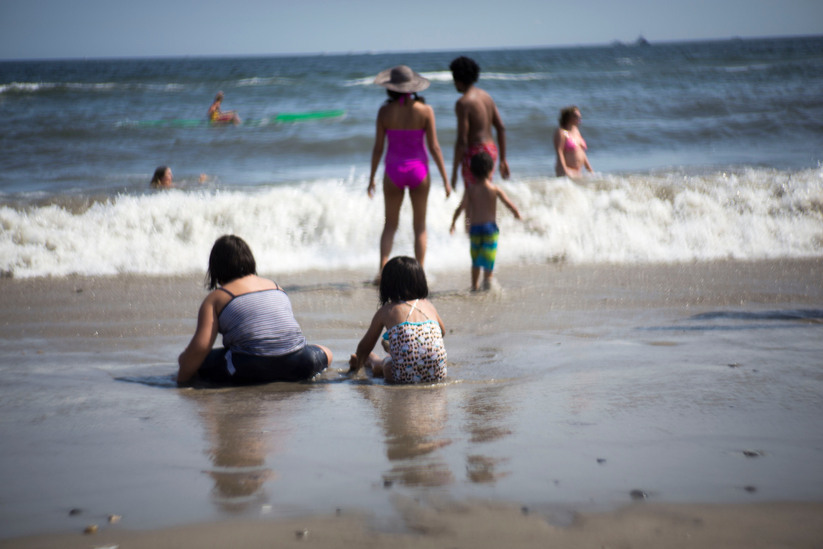 Frank Cagno, Rockaway clam afficionado. He was taking these home "you know, to put in a white sauce for dinner tonight".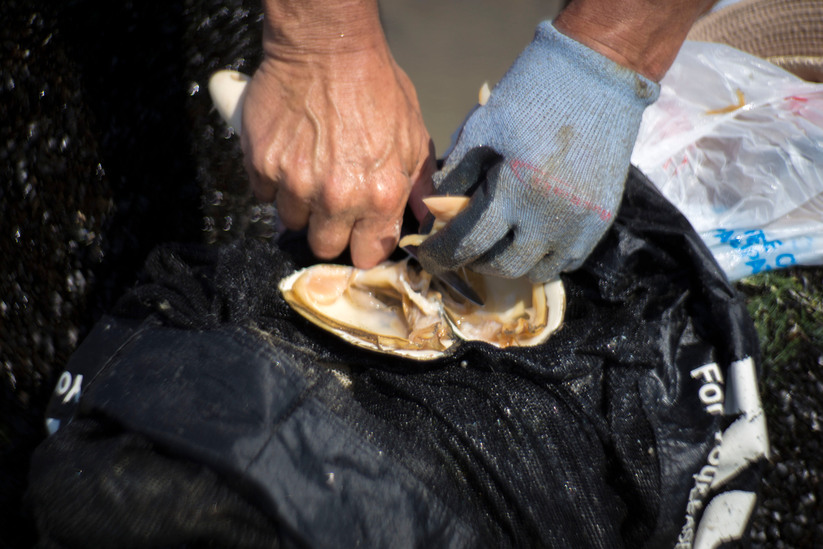 Frank seemed to enjoy talking about the clams with strangers as much as he did cleaning and eating them.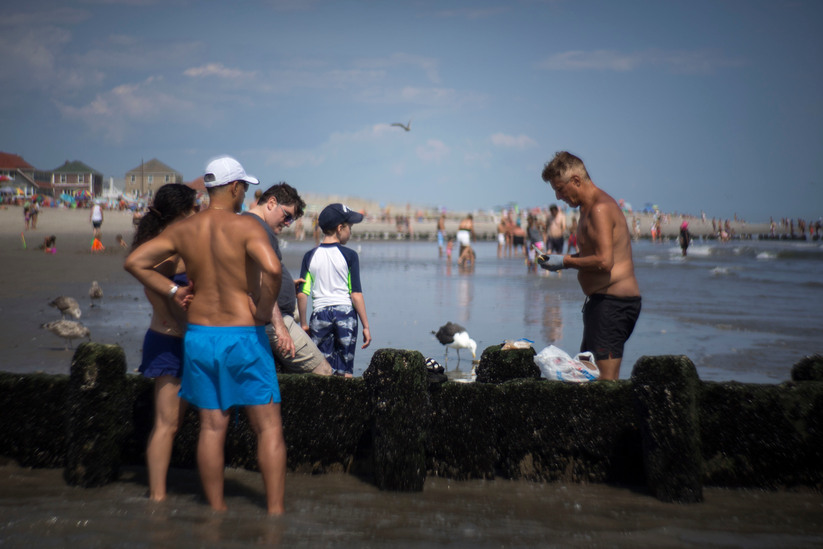 Frank's trunks never quite covered his backside, but I don't think it really bothered him.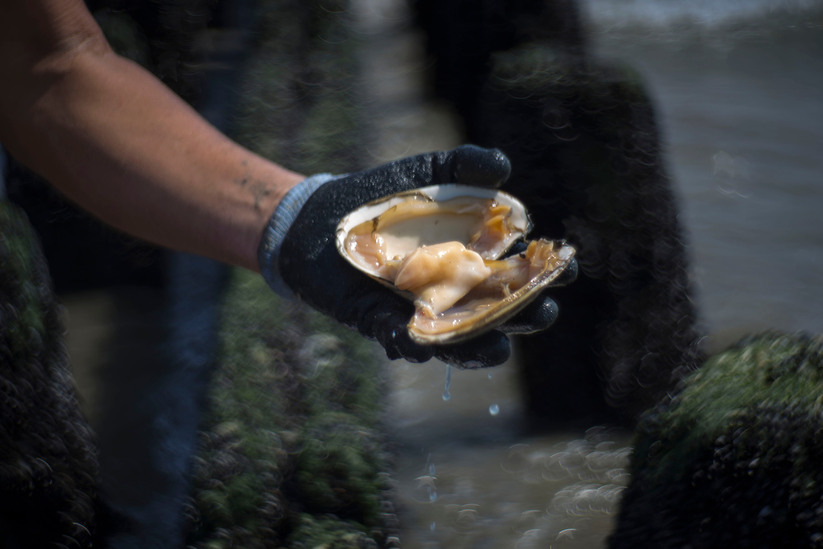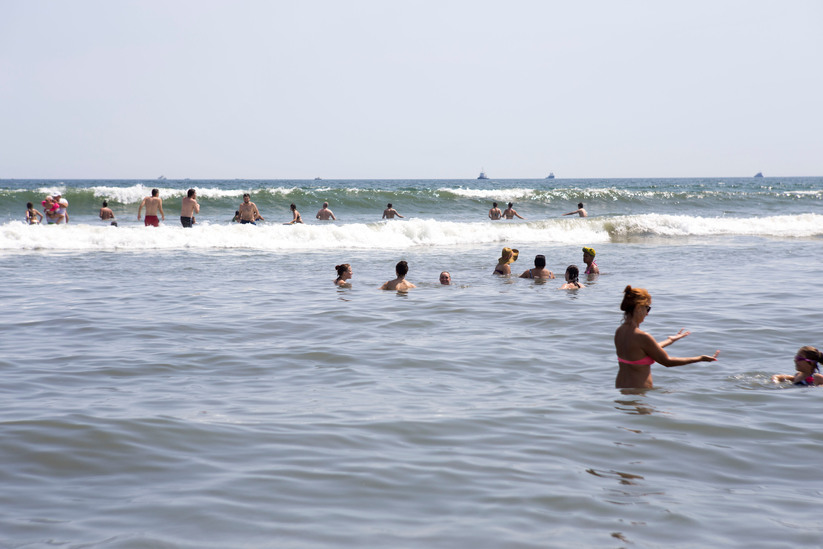 My brother Jacob and his friends from work. Salt of the earth.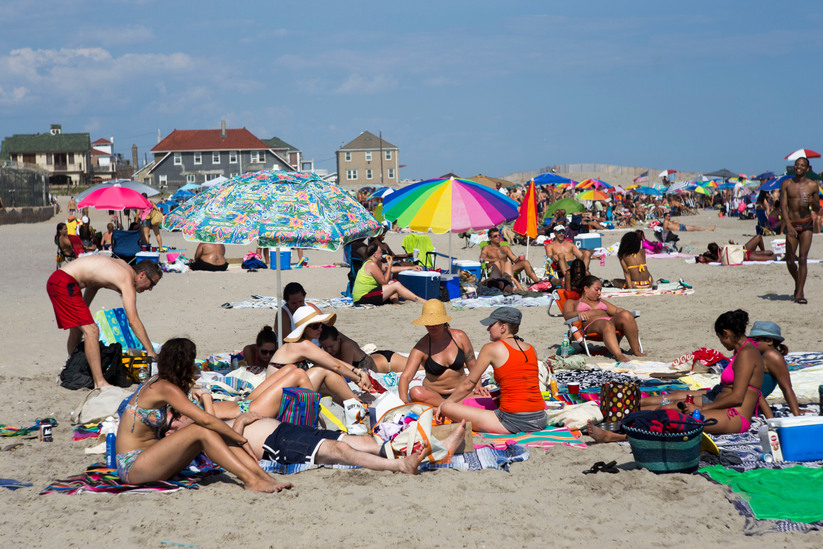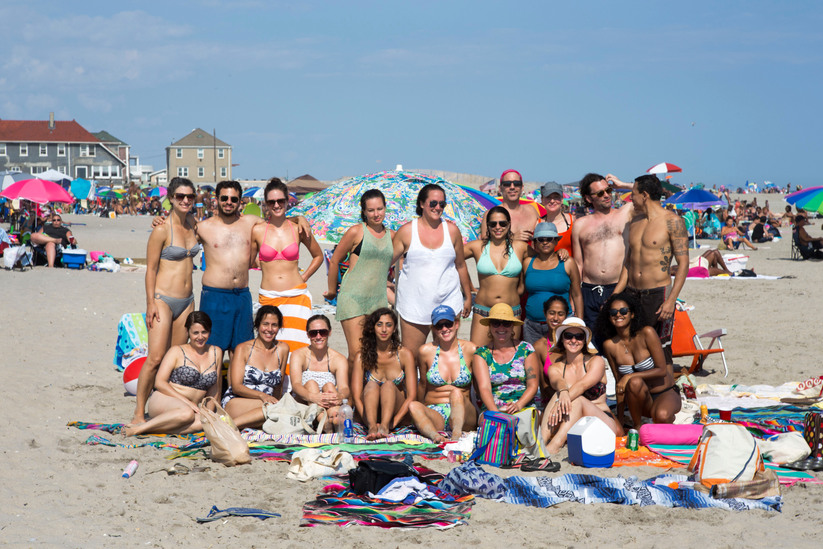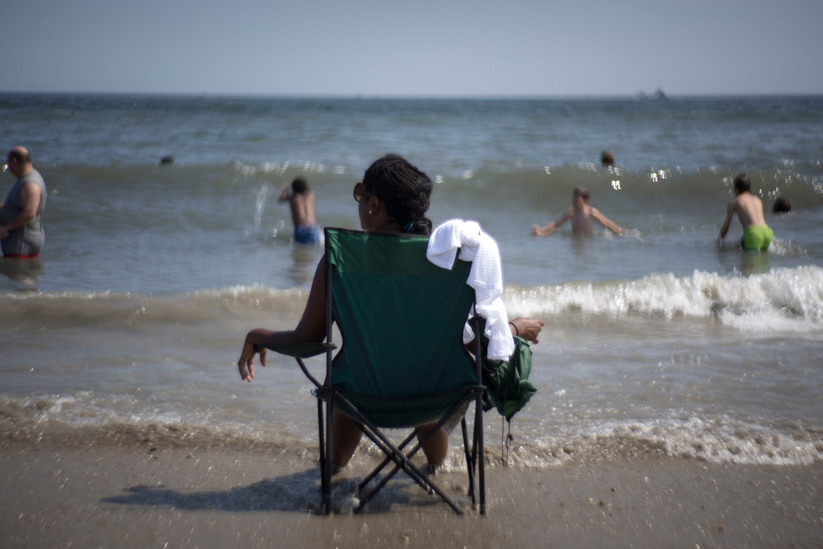 Mother of three young boys, queen of the ocean.